Hello Everyone! Today, I am linking up with
Amanda and Stacia from Collaboration Cuties
for Must Read Mentor Texts.
This week's topic is social studies. I found a super cute book to help introduce government. The book is titled
Vote for Me!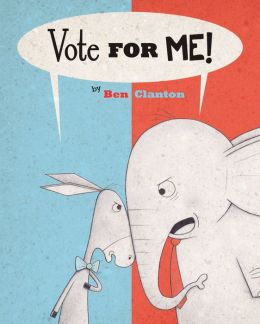 This is the story of a presidential election. Elephant versus donkey. Each candidate states their case for why they should be elected, but it's not too long before the mudslinging begins. Literally.
Eventually, the animals apologize to each other, and they are ready to find out the winner of this election. Who wins? The Independent Mouse, of course.
I like this book to introduce government because the political parties are very clear. Students can also discuss the impact of running an election with a negative campaign. I love teaching social studies, but my government unit needs to be spiced up a bit. This book looks like one good way to do that. I plan on reading it to my students at the beginning of the unit in order to get their interest and open the conversation about fairness and being positive. This book would be appropriate for all elementary aged students. The conversation would just take different turns.
There is also some exaggeration found in the promises that are being made. This would lend itself perfectly to a lesson on hyperbole.
I'm off to read about all the other great social studies mentor texts. Be sure to head over to
Collaboration Cuties blog
and check them out.
Thank you!