Hello Everyone! Today I am linking up with
Jennifer from Mrs. Laffin's Laughings
for A Peek at my Week.
I love this idea for a linky! Here are a couple of things I'm planning for this week.
First, I would like to share a mentor text that I am using this week. I am linking up with
Amanda and Stacia from Collaboration Cuties
for Must Read Mentor Texts.
This week's topic is social studies. We are starting the year off with a look at Prehistoric Indians. I am on the look out for a great mentor text on this topic. If anyone has suggestions, I would love to hear them. One book that I do have is
Ohio Native Peoples
.
This book is a great supplement to our text and other resources the district provided. I have six copies, so sometimes I use it for small groups of students who need some reinforcement. This book has some great text features, such as this map showing how Prehistoric Indians crossed the Bering Strait.
I like to share this information about the Burning Tree Mastodon.
Students love this!

Like I said earlier, I'd love to hear any suggestions for mentor texts covering Prehistoric Indians. I have several good ones for later groups, but this is an area I need to "beef up".
I have my students' names plugged into
Kidblog
. This week, I am going to try this site with my students for the first time. Right now, I'm going to focus the discussion on our read aloud (
Wonder
). Later, I will try to branch out a little more. I am very excited about this! A few of my coworkers tried it last year, and I have seen it on multiple blogs. Everything I've heard has been positive. I can't wait to give it a try!
This week, our school is having an assembly that I am very excited about. Last year, we introduced the students to the 7 Habits, as presented in Sean Covey's book,
The Seven Habits of Happy Kids
.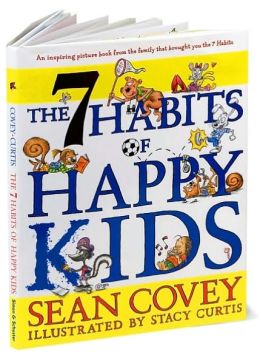 This year, we are going to have multiple student-led assemblies to reinforce the habits. Several of my students will be participating in this first one by reading their reflections about what our school means to them. This will be part of our back to school celebration.
By the way, even if your school is not part of the Leader in Me training, this is an excellent text for character and community building. I highly recommend it.
Well, those are a few things I have planned this week.
I'm off to see what everyone else is doing and to check out some great social studies mentor texts!
Thank you!