Hello Everyone! It's time to face facts. I'm not going to even come close to finishing all the books I wanted to read this summer. A big part of that problem is that for every book I read, I seem to add at least two to my list that I want to read.
Anyway, today I am linking up with
Amanda from The Teaching Thief
for Fiction Friday.
This week I read two great books that I would like to share. The first one is
The One and Only Ivan
by Katherine Applegate.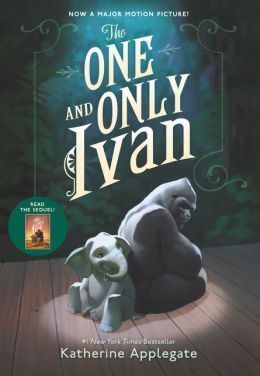 I know there have been multiple posts about this book, so I will not go into great detail about the plot. If you are interested in a summary, you can find one
here
. I just wanted to reiterate what a wonderful story this is. There is a definite friendship/perseverance theme. The book tells of an unlikely friendship under unlucky circumstances. In the end, the bond between friends is proven to be as strong as ever, even though characters go on to live separate lives.
I will likely read this book aloud to my class this year. However, when it comes out in paperback, I'd like to use it in a guided reading group when we are focusing on point of view. There is currently no guided reading level available, but Scholastic has a grade equivalent level of 3.3 and an interest level at grades 3-5. I can see my fourth graders really loving this book.
The other book I read this week is
Brian's Winter
by Gary Paulsen.
Guided Reading Level - R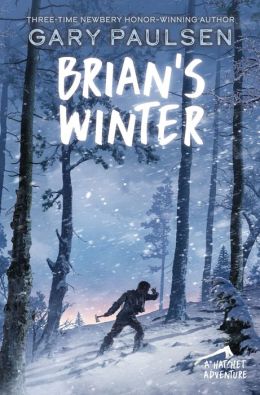 For the past two years, I have used the book Hatchet as a read aloud. Last year, I bought the four sequels with every intention of reading them during the school year. The problem was that they didn't stay on the shelves. My students continually checked them out to read, so I had to save them for summer reading.
In
Hatchet
, Brian is stranded in the Canadian wilderness with only his hatchet to help him survive. He eventually gets rescued, and he is returned safely to his family. You can read more about
Hatchet
here
. In
Brian's Winter
, the story is continued as if Brian was not rescued before the brutal Canadian winter. He needs to learn a new way of hunting and protect himself from new dangers including wild animals and sub-freezing temperatures. This is a great story with a definite survival theme. My students who chose this as an independent reading book last year loved it. Hopefully, more students will choose to read it this year. Now that I have read it, I'm looking forward to some independent reading conferences on this book.
In an earlier post, I wrote about
Brian's Hunt
. You can read about it
here
.
I hope everyone has a great weekend!
Thank you!