Hello, Everyone! I am taking a break from my report cards to link up with
Jivey from Ideas by Jivey
for Workshop Wednesday.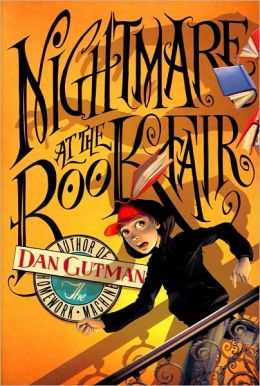 This is a great book about a boy named Trip who is so into sports that he doesn't even consider getting enjoyment from reading. When Trip is asked to help set up for the book fair, he reluctantly agrees. A freak accident in the library knocks him unconscious. While he is "out"', Trip ends up going through a series of adventures (dreams) in the format of different genres. Here's a look at the table of contents to get an overview of Trip's adventures through books.
When Trip comes to, he realizes that he "lived" through a variety of interesting books. The story ends with Trip having an appreciation for reading. Trip still loves sports, but he realizes the enjoyment that can come from reading as well.
This is a great book to use for one of my ultimate goals - promote a love of reading. I also use this book to review the different types of genres and encourage students to try something new.
For the past couple of years, I have used this book as my first read aloud as we talk about different genres. However, this year I really wanted to read
Wonder
first, so I am saving it for mid-year when we evaluate our reading. In the middle of the year, students look at the books they have read and set goals. I have them track the books they have read on their reading log.
You can get this log for free by clicking
here
. (There is a back page included.)
I reward students with a prize card (sit at teacher's desk, seat swap, lunch with a bud, etc.) if they independently read 5 different genres. I plan on using this book as a reminder of this reward system that was put in place at the beginning of the year, as well as a refresher for the different genres.
I'm off to see all the other great lessons using chapter books. Thank you, Jivey for hosting this fun linky.