I can't believe that we are already in the first weekend of May! I am still waiting for some consistent spring weather. However, considering the winter we had, I will take this all day long!
Today I am linking up with my good friend,
Jennifer from Mrs. Laffin's Laughings, for her fun linky, A Peek at my Week
.
Today I am going out to dinner with my "baby brother" (25) to celebrate his graduation from The Ohio State University. I am one proud big sister!
Students have been working hard taking notes for their biographies. This week, they will begin the first draft. I posted about the mentor texts I use for this
here
. In addition, I purchased
one recommended by Jivey
.
Elizabeth Leads the Way
is an awesome mentor text for biography hooks. Thank you, Jivey for this great recommendation!
This week, we are taking two field trips related to social studies. On Tuesday, we are going to spend the morning at The State House. This trip is perfect right now, as we are focusing on government.
On Thursday, we are taking another half day field trip to The Kelton House. This was an actual stop in The Underground Railroad. My students took a strong interest in this unit, especially on how Ohio played such a big role in The Underground Railroad. I am definitely looking forward to taking them to see this important piece of our history.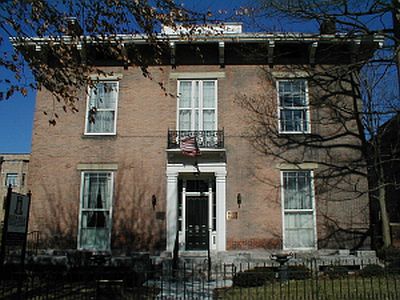 As usual, this weekend is flying, but I am looking forward to a fun week. Right now, I am off to check out what everyone else has planned. Thank you, Jennifer, for hosting this linky!
Have a great week!