It's Sunday, and it's time to link up with my good friend,
Jennifer from Mrs. Laffin's Laughings for her fun linky, A Peek at my Week
.
I just love these laid back summer weeks! I am getting a lot done, both for the house and school. It's nice to be able to do it based on my own schedule.
It looks like the weather will cooperate, and I will be able to work on my deck this week. I need to power wash and restain it. I do this every other year. However, this year, I am using a product called Deckover, which is supposed to protect for several years. We shall see.
Two of my nieces are coming over this week to help me make some chocolate chip cookies. Baking takes twice as long and is is twice as messy this way, but it is about 10 times more fun!
I am way behind on my summer reading, so I'm hoping to get through this mini series.
Kidnapped, by Gordon Korman
has been a very popular independent reading choice for my students the last couple of years. It was on my "must read" list this summer. Have you read this series? If so, let me know what you think.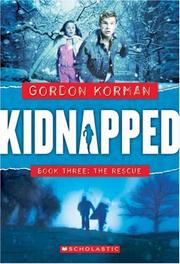 This Friday, I will run the Freedom 4 Miler. This is one of my favorite races because it goes by my brother's house. He has four children, and they are usually out to cheer me on.
I am sure I will catch fireworks somewhere. I need to get on it and make plans for that!
Those are my highlights for the upcoming week. I'm off to the link up to see what everyone else has planned. Thank you, Jennifer for hosting this fun linky!
Have a great week!