Now that school is out, I am reflecting on changes for next year. What do I want to keep? What do I want to tweak? What will I never do again?
I am linking up with
Stephanie, from Teaching in Room 6 for her helpful linky, What Worked... and What Didn't.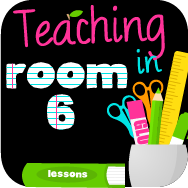 I've also tried some videos, such as the
Sid Shuffle
. My students loved these, but I found they work best if used sparingly. At times, they wound the students up a little too much. When used them less frequently, they worked much better.
This year, I tried using classroom committees to organize various tasks. This worked out great. Ocassionally, a student would comment that they wanted more responsibility in their committee. I told the class that they would need to be proactive if this was the case. Several students came up with some additional responsiblities for their committee. For example, the library committee made a place for students to display their favorite books.
Here are the committees I used.
Next year, my class will be a little larger, so I will need to make a new committee. I think it will be something like decorating/designers committee. They can be responsible to take down and put up different displays in the classroom and hallway.
I had a lot of fun using technology this year. Click
here
for some of the ways we used technology in the classroom this year. Google docs, iMovie, and digital books are a few of the things I tried this year. I want to continue to expand my use of videos and find other uses for the iPad next year.
Don't get me wrong, I love
Kidblog
. So, why didn't it work??? I'm afraid I have to take the blame for this. I just didn't keep up with it, and it just got "lost" in everything else we were doing. I definitely want to try this again next year, but I am going to have to relinquish more of the responsibility to the students. Next year, rather than initiating all the "conversations" myself, I will encourage students to post questions and topics. I will probably make this a rotating responsibility. I also want to try book clubs on the blog. I've heard other teachers try this with great success.
Please let me know if you have a class blog on Kidblog, or any other site. I would love to hear some ideas on how you use it!
My closet, shelves, and desk are all pretty well-organized. My filing cabinet, however, is not. There will not be a before picture here, but I'm hoping to post a brand new filing system this summer!
Every year, I reflect on what went well and what didn't. Being honest with myself about what didn't work leads to solutions on how to get better and move forward.
Make sure to head over to both of these linkies. I am on my way over now to check out all the great posts.
Thank you, and enjoy the rest of the week.