I hope everyone had a great Thanksgiving! I know I really enjoyed spending some quality time with my family. As always, the time flew, and I find myself with quite a list of things I would like to accomplish today. I am linking up with the fabulous
Teaching Trio for their fun linky, Sunday Scoop
, to share some of my plans for today.
This week for lunch, I will make
Lemon Cream Pasta with Chicken
. I have made this before, and it is one of my favorites. I always add broccoli and shredded carrots for some extra flavor/vitamins.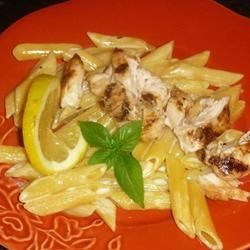 Yesterday, I cleaned up my yard from the final batch of leaves, and now I am ready for the final mowing. Hopefully, the weather will hold out.
I have a decent start to my holiday baking, but I'd like to make a batch of
Caramel-Filled Chocolate Cookies
today. These are my baby brother's favorite. I seriously think he would disown me if I showed up to Christmas without them.
I also wanted to let you know that I am participating in the TPT Cyber Sale tomorrow and Tuesday (both as a buyer and a
seller
). I plan on spending some time today moving some things off my (huge) wishlist and into my cart to get ready for tomorrow.
That's all for now. I am off to see what everyone else is up to today. Thank you, Teaching Trio for hosting this fun linky.
Have a great week!